Coronavirus Update; Collection & Delivery is twice weekly. Maida Vale store is open 7.30am to 7:00pm. 2 day turnaround for laundry, dry cleaning & alterations.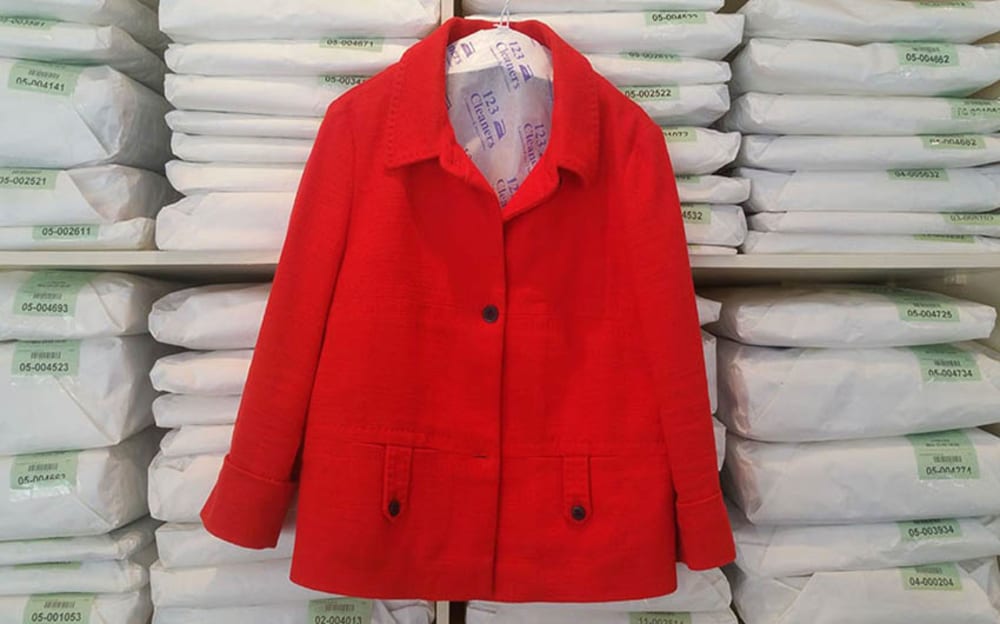 123 Cleaners offer one of London's finest Dry Cleaning services, with a reputation built over many years. Our Dry Cleaning system combines the latest technology with traditional attention to detail. Quality control throughout processing ensures consistent cleaning and pressing, and all at surprisingly reasonable prices.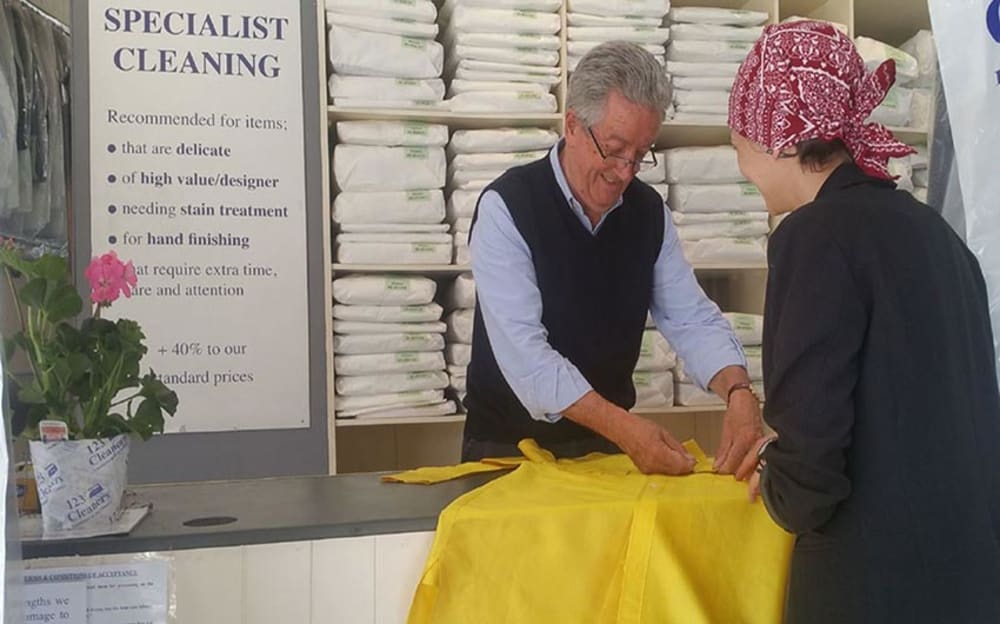 Our Dry Cleaning service starts with a thorough 4-point inspection at the detailing stage. Any stains or special instructions are noted to ensure checks throughout processing.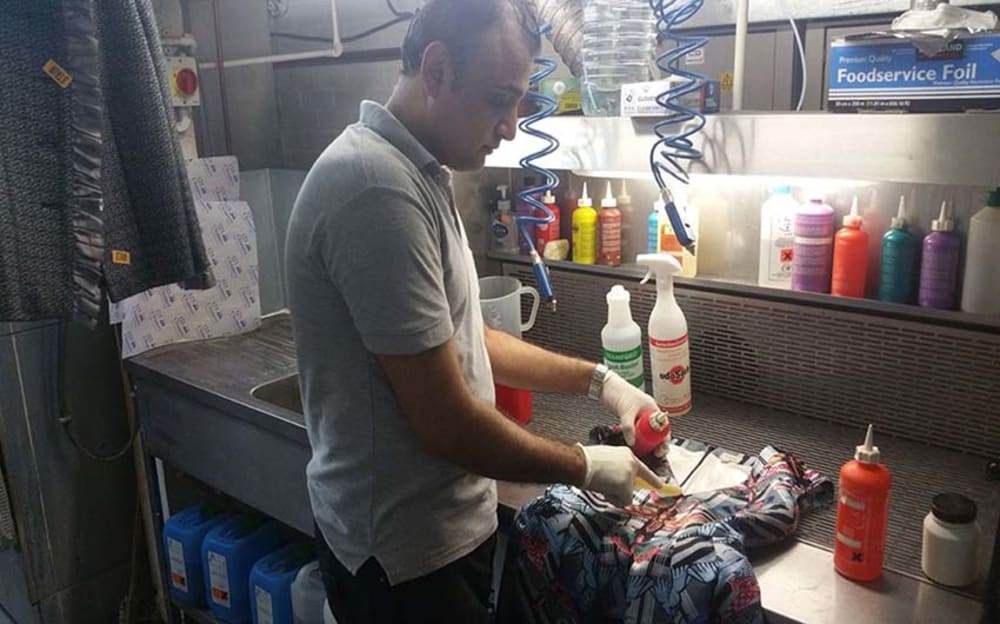 We then treat any stains prior to cleaning. Our experienced spotting experts are trained in the skillful balance of applying the right chemicals without causing damage for successful stain removal from your clothes.
We then choose between our Perk or Hydrocarbon cleaning solvent processes, subject to your clothes material, trims, care labels and colours. Then follows thorough cleaning with our top of the range Dry Cleaning machinery, using the best soaps on the market.
Unlike some less reputable cleaners, 123 Cleaners do not cut corners with our solvent and machinery maintenance. Poorly maintained machinery can result in nasty side effects such as residual smells or greying of your garments.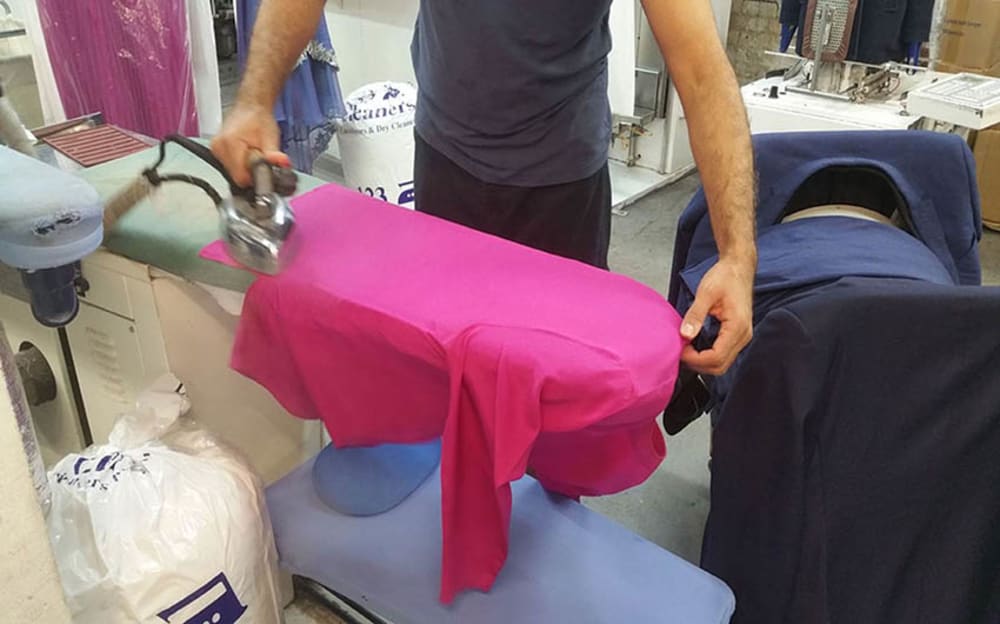 When pressing your clothes, we use the latest equipment coupled with traditional hand finishing touches that helps us stand out from other Dry Cleaners.
Finally, another inspection of your clothes at assembly before your items are carefully packaged and marked as ready to return to you.
We have 2 levels of Dry Cleaning Services.
1. Standard Dry Cleaning – Suitable for the majority of your everyday items.
2. Specialist Dry Cleaning – This is a comprehensive garment care service for clothes needing an extra careful touch.
123 Cleaners recommend our Specialist Dry Cleaning Service for the following items.
For clothes that are delicate – We have gentle programs with extra care for buttons, buckles and trims.
For clothes of high value or designer clothes.
For clothes that need specialist stain treatment by our highly qualified stain removal experts.
For clothes needing hand finishing.
For clothes that require extra time, care and attention. We provide an extra final check, followed with tissue packaging for added protection.
Our Specialist Dry Cleaning Service is +40% to our Standard Dry Cleaning Prices
Visit us or our Collection Delivery Service comes to you
Bring your clothing to our Maida Vale Factory Store or take advantage of our Dry Cleaning Collection Delivery Service.
We also Dry Clean Curtains, Rugs, Sofa covers, and Bedspreads.